Photo Restoration
It is painstaking work that can uncover the pictorial detail of your family history.
Restoring old photographs, although quite a lengthy detailed process, can be very rewarding.  These were restored using Photoshop CS 6.  
Below is my paternal great-grandmother with her 2nd husband, taken circa 1915.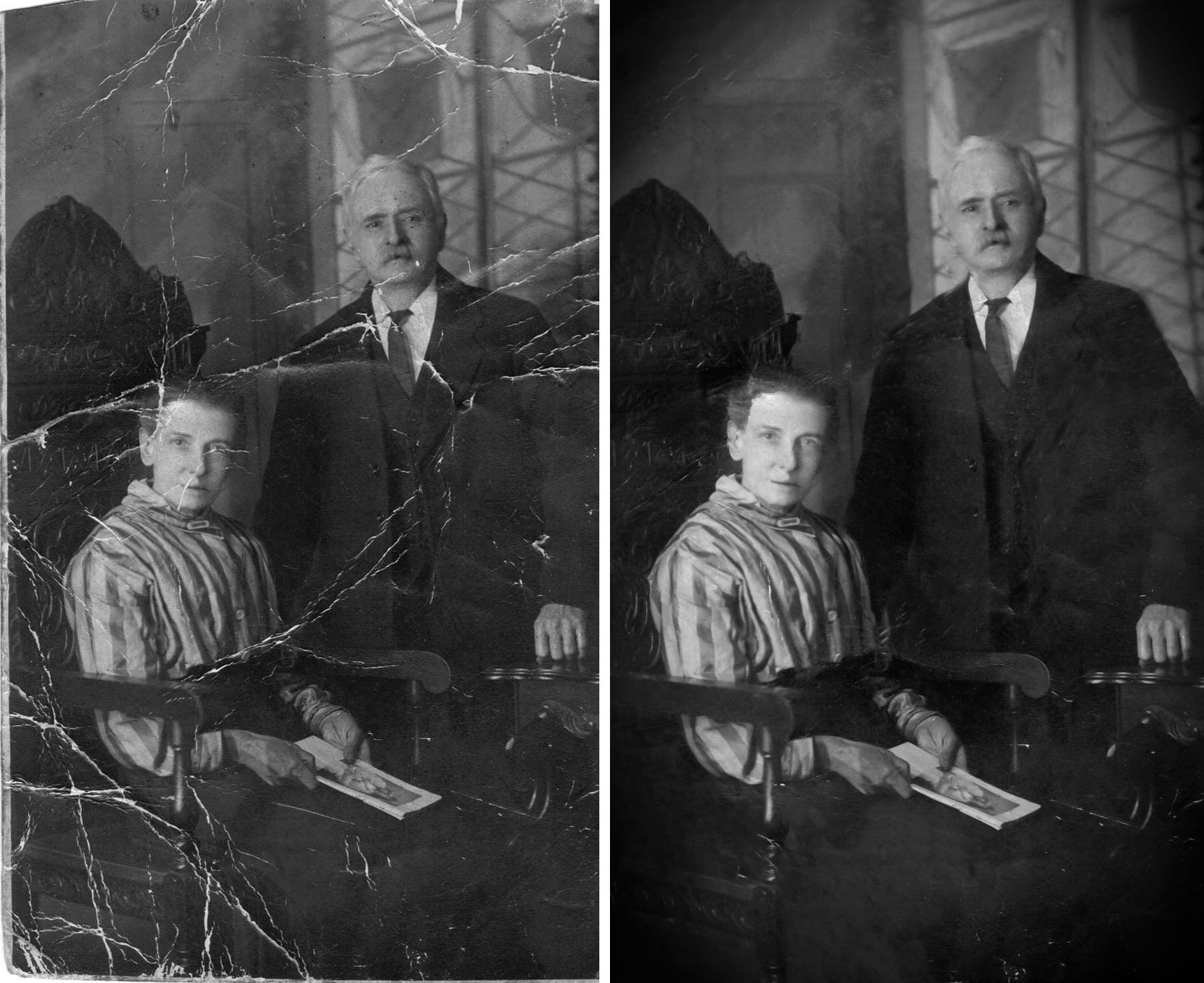 The photos below are a "before & after" of my maternal great grandfather (back row with the cap) with my grandmother as a young girl on his left. (circa 1912)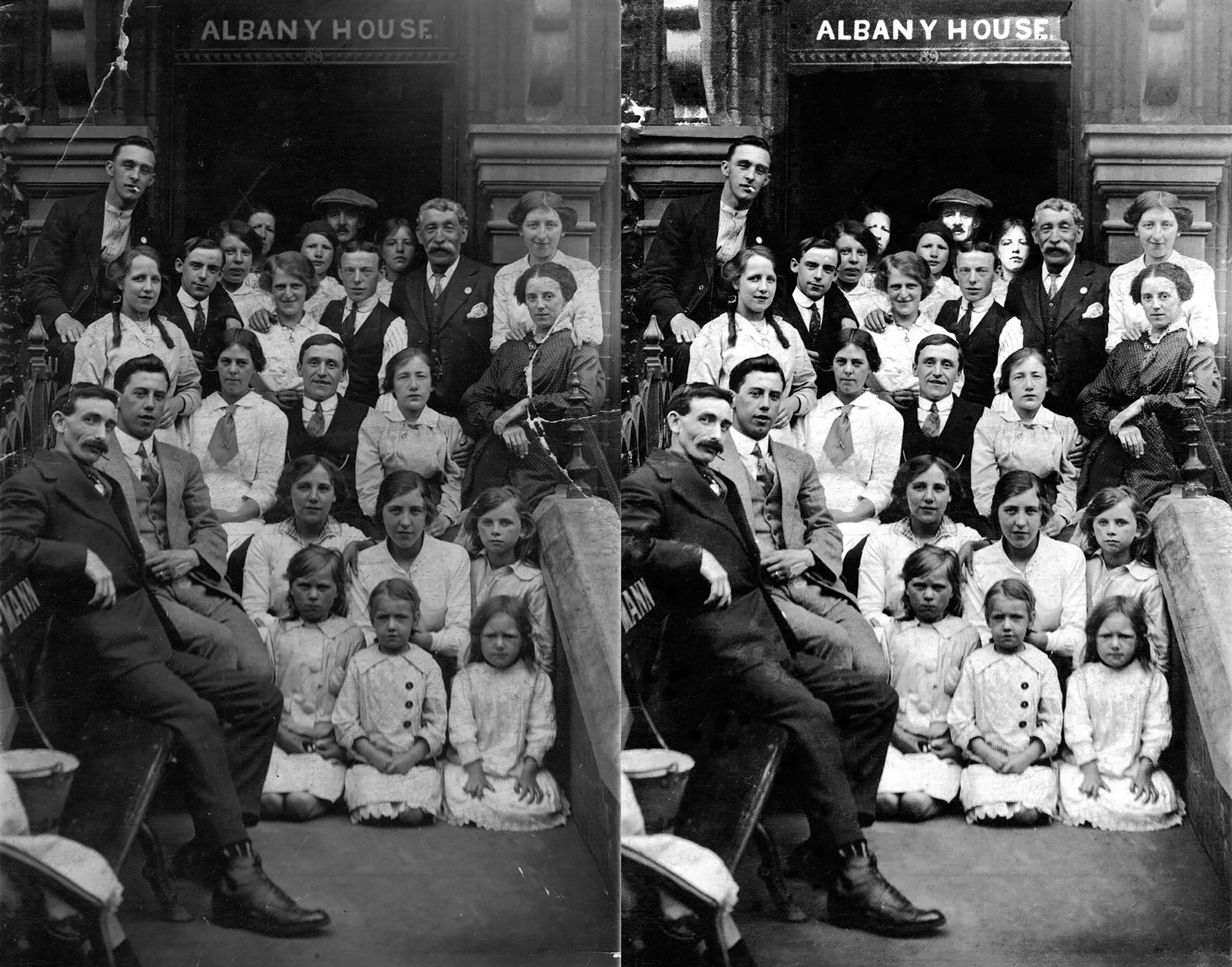 Below are my paternal grandparents on their wedding day, August, 1921. I really did have to make parts of the image from scratch to complete the repair.
Below is my paternal grandmother again. She tells us in her own handwriting on the back of the card that she is getting ready to go to a dance.  Quite the outfit!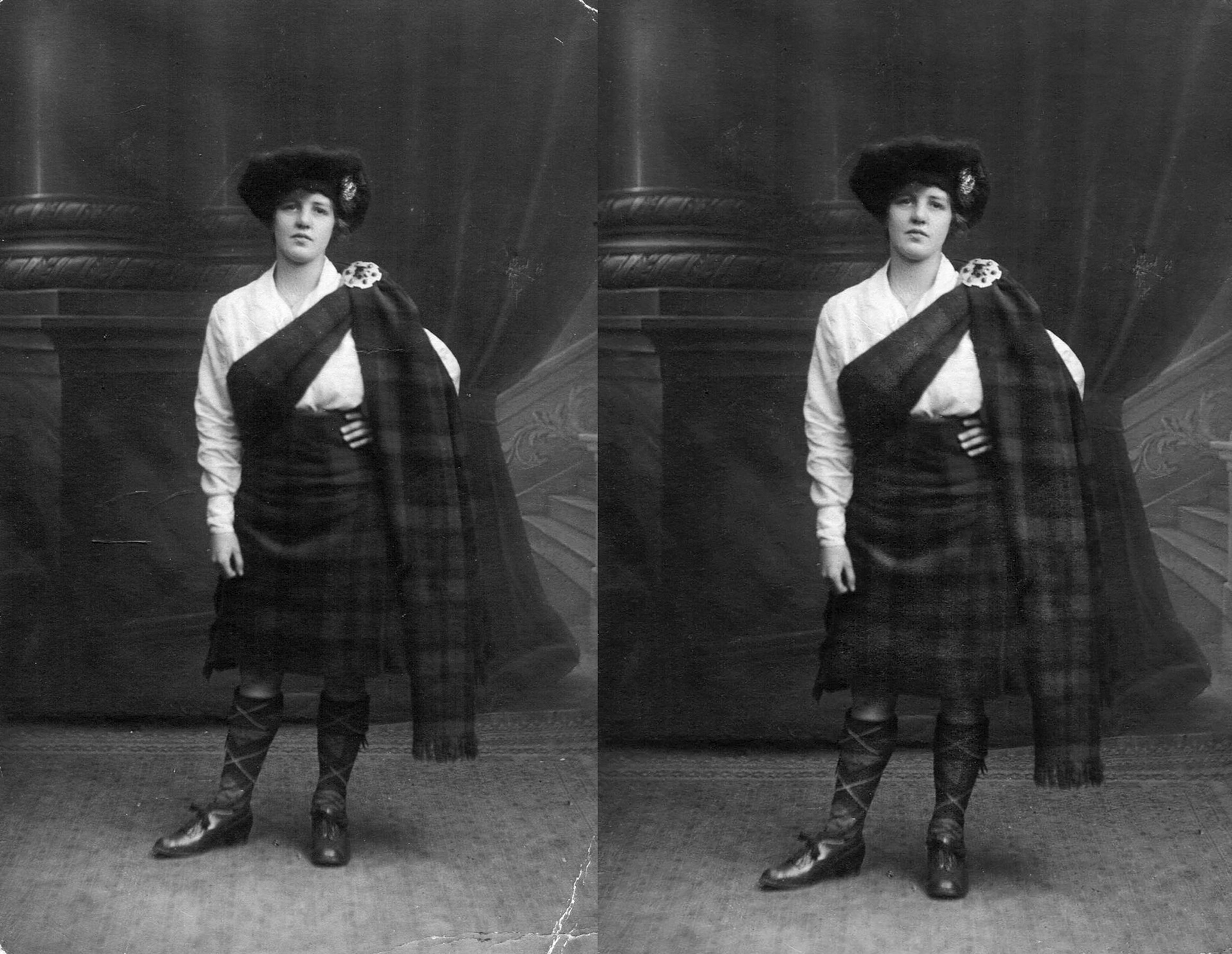 Below are two sets of photos of more distant relatives. Before the turn of the 20th Century they were known as "Music Hall Artistes" and traveled extensively throughout the British Isles and beyond.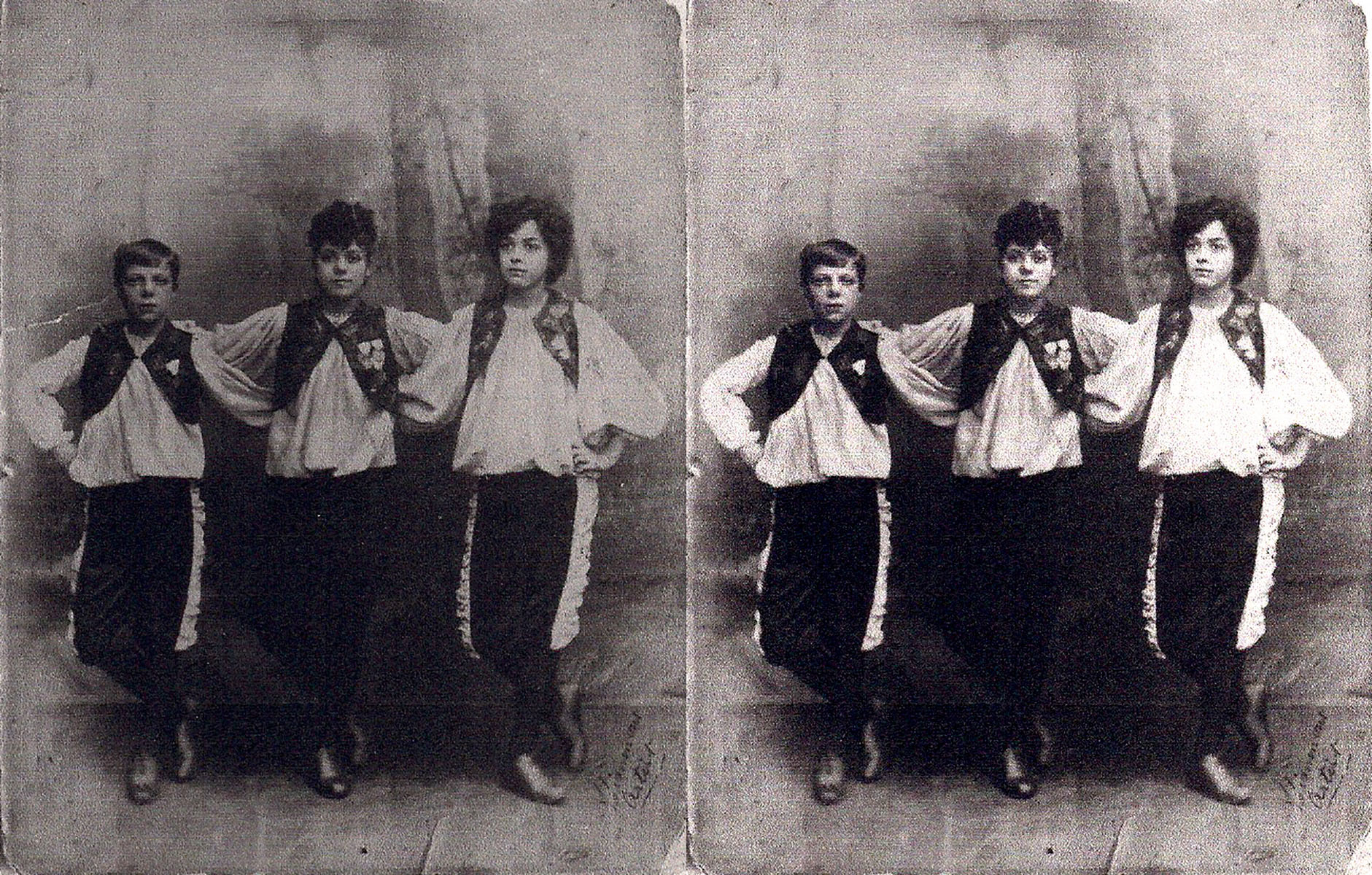 The man on the left below is my paternal grandfather's half brother. He and most of his extended family were active on the stage in the late 19th and early 20th Century.
This picture also required extensive repair, even though nothing was actually "missing" from the image.